Los Angeles Pavers
Expert Paver Installation for Patios & Driveways
When it comes to hardscaping, you can count on our Los Angeles pavers company of masons who has decades of experience designing and installing innovative outdoor living spaces. That is exactly what you will find at DiBara Masonry. If you're looking for concrete pavers in Los Angeles, we have the knowledge, creativity, and skill to provide the best solutions for all of your outdoor projects.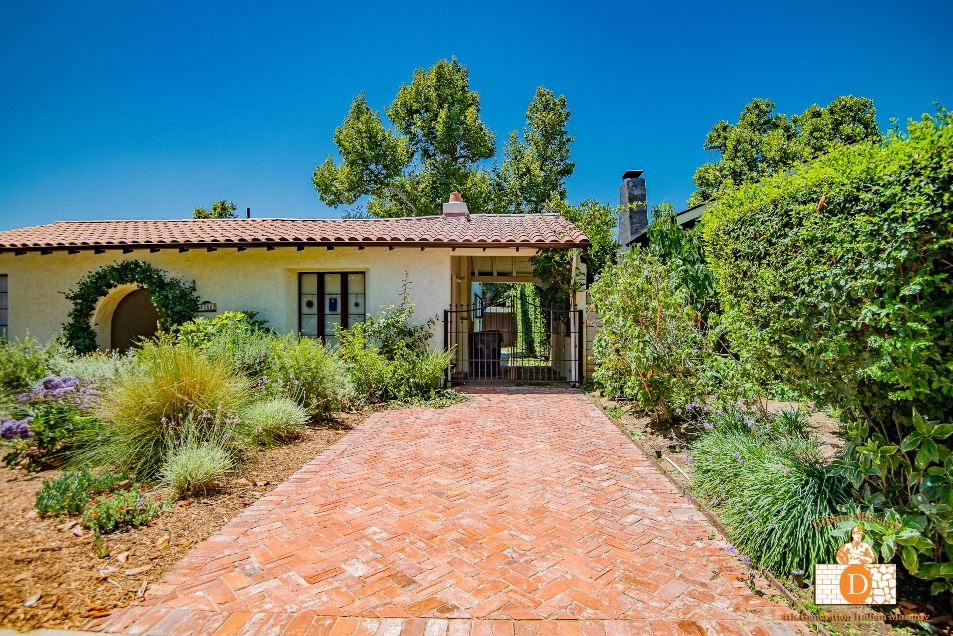 For expert paver installation in Los Angeles, contact us today at (323) 313-0165 or contact us online.
What are the Benefits of Pavers?
Pavers are an ideal flooring solution for many outdoor projects including patios, walkways, pool decks, and driveways. There are a number of advantages to using pavers as opposed to concrete, stone, or brick.
Pavers provide a number of benefits, including:
Aesthetic appeal
Easy installation
Extreme durability
Low maintenance
Environmental friendliness
How Long Does Paver Installation Take?
The time it takes for a paver project to be completed will depend on the size. For smaller projects you can expect completion in as little as a week, but larger projects can take months to complete. For the best time of completion estimate, contact your local paver company.
Porcelain Tile Pavers in Los Angeles
When it comes to pavers, there are several options to choose from. They come in a number of shapes, styles, and tones. There are even pavers that look and feel like brick and stone. Another option is porcelain tile pavers, which offer the same benefits as regular porcelain.
The advantages of porcelain tile pavers include:
Durability
Frost-resistance
Skid-resistance
Easy to clean
Easy to install
Can be laid on a variety of surfaces including grass, dirt, sand, and gravel
Constructing Captivating Outdoor Spaces in Southern California
Our Los Angeles concrete paver specialists are committed to providing our clients with beautiful solutions that last for years to come. As our multi-generational family-owned business continues to grow, we want future generations to be able to look proudly upon the work that we do. Call us today to discuss your residential, commercial, or historical restoration project!
Step into the DiBara Masonry legacy today by joining our many satisfied customers who have trusted our work for four generations. Contact our Los Angeles paver installation contractors today at (323) 313-0165.
A 4th Generation Difference
Let Our Trusted Team Meet All Your Masonry Needs
Experience

The DiBara Family has been perfecting this craft for over 100 years. As 4th generation masons, we are bringing a century of knowledge, expertise, and care to meet your needs.

Craftsmanship

From our weekly team meetings prior to the start of each job to our final walk through on site, we will never cut corners and promise to place quality, durability and aesthetic before all else.

Expertise

Whether the project is a small backyard repair or a historic castle repair, each project is assigned a dedicated foreman who communicates progress and oversees the quality of work on a timely schedule.

Accountability

We stand behind our work and will not accept final payment until we have over-delivered on your expectations. We always strive for 100% satisfaction!

Great Communication

Our office staff is available from 7AM to 5PM every week day to coordinate and facilitate your scheduling needs, as well as follow up on any questions.

Attention to Detail

We promise to deliver the most detailed and thorough on site consultation you receive, with each estimate to be reviewed by our owner, Matt DiBara.
We're Here to Help However We Can